Looking for More
Estate Planning Clients?
Put Your Practice on the MAP…
---
Marketing Alliance Program:
---
Estate Planning & Elder Law Attorneys
Aligned for Marketing Success
---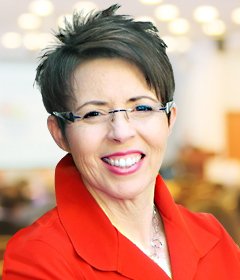 Hi, I'm Kathryn Dunn, and I have an estate planning marketing system that can help you generate a steady stream of new clients each & every month. You don't have to reinvent the wheel; this system has been tested & proven to work by hundreds of other practices, nationwide.
Imagine… having a well-traveled road map — a complete estate planning marketing plan, including already-successful promotional materials — that take all the guesswork…all the false steps…and all the wasted advertising dollars out of growing your practice.
That's just what you get when you join K Dunn & Associates' Marketing Alliance Program (MAP)…
We, at K Dunn & Associates, are the experts in estate planning marketing. We've been developing and testing marketing materials since 1990, and our promotions and retention strategies have been used by more than 750 practices, in all 50 states plus Canada.
In fact, in 1992, I co-founded the American Academy of Estate Planning Attorneys, and members used my marketing programs — especially my powerhouse seminar promotions, which filled up estate planning seminars nationwide. In 1996, I sold my interest in the Academy and retained my proprietary materials. I have since continued to develop many more successful programs that are part of our "Practice-Building System" and MAP membership.
MAP members have exclusive access to already-proven promotions and consulting services for a low monthly fee. In effect, members share the cost of retaining an entire team of marketing experts – experienced consultants, talented copywriters and graphic designers.
To get your practice off to a quick start, we'll start with public seminars. To find out why, watch this video…
---
---
Let's schedule a FREE, 30-minute, phone consultation to discuss what your marketing plan would look like. Click the button to schedule, or call…
---
---
What People Are Saying
I'm not your only client, but sometimes it seems like it...you attend to my needs so quickly.
— Oklahoma
We received 95 seminar reservations during our first week — we're blown away!
— South Carolina
Results from my first seminar paid for my membership for a full year. I've definitely gotten my money's worth!
— New York
14 appointments again yesterday these people were swarming that appointment table like never before!!
— Massachusetts
If I hadn't gone with you guys, my bankruptcy would already be complete by now.
— Missouri
MAP membership gave our program the jump start it desperately needed.
— Oregon
It's really amazing… I can't believe the number of people calling!
— Indiana
We mailed a direct mail letter for a private seminar and got a 5.5% response rate!
— Oklahoma
The easy-to-follow, step-by-step program saves money and time by eliminating trial & error.
— New Jersey
We received 156 calls from our first seminar advertising. We had to book an overflow seminar!
— New Mexico
My gosh, we're getting bombarded with calls!
— Massachusetts
We had five seminars and they were all packed!
— Arkansas
You know, I didn't think this was going to work. I'm completely blown away.
— Florida
These seminars really work. It's amazing!
— Washington